Innovation
Research and Innovation are our core values with the objective of creating the evermore functional and versatile objects
our customers can aspire to.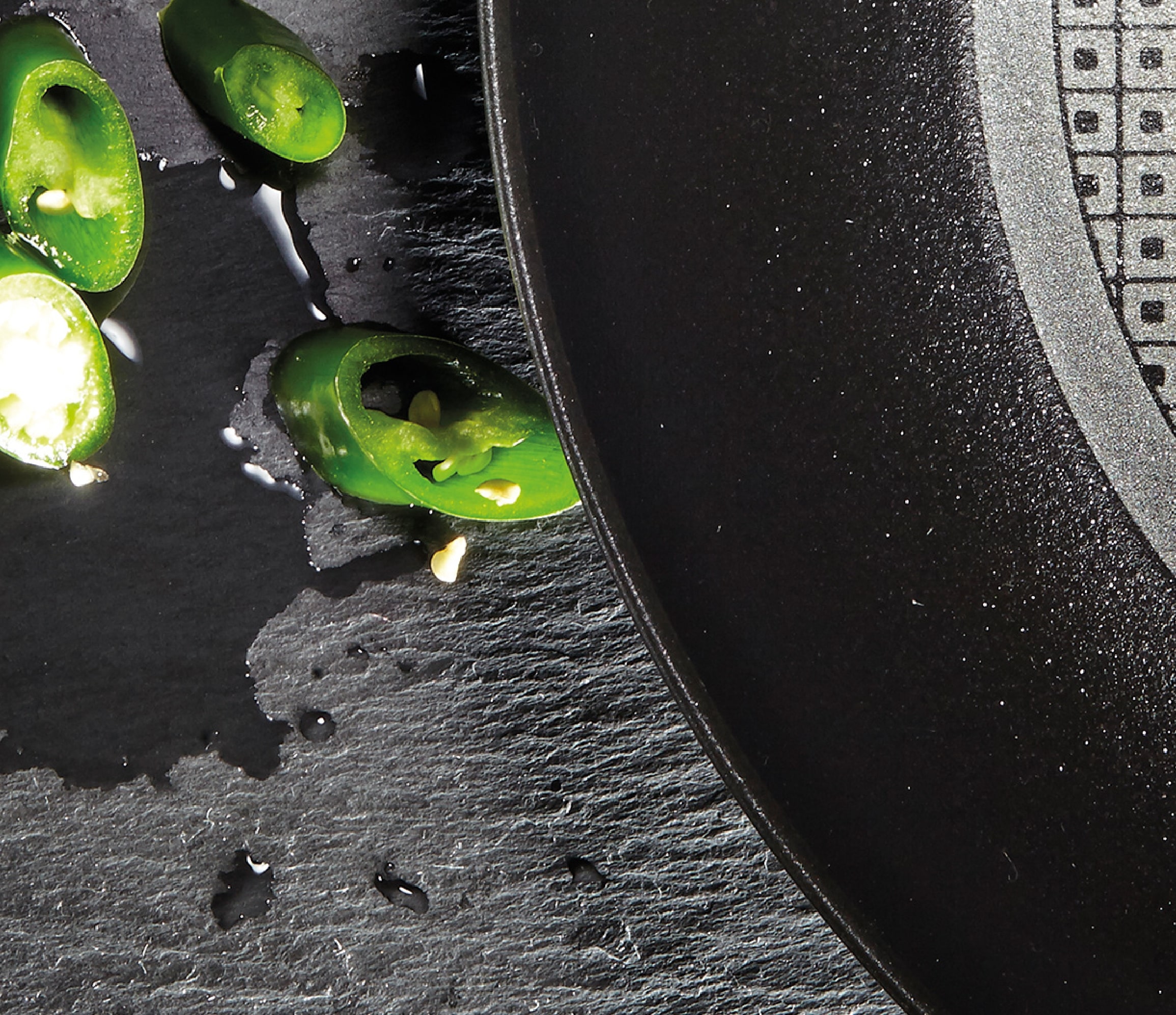 Technologies,
Research and Development
Each year we invest almost 2% of our total turnover towards research and development of both products as well as technological processes. The scope of our research efforts comprehends versatile functionalities, ergonomic solutions, contemporary design, and smart packaging. Currently we feature over 30 deposited brevets and dozens of trademarked design.
In virtue of the relentless research for innovative materials and new fuctional coatings, we aim to express our firm comittment towards environmentally-sustainable production.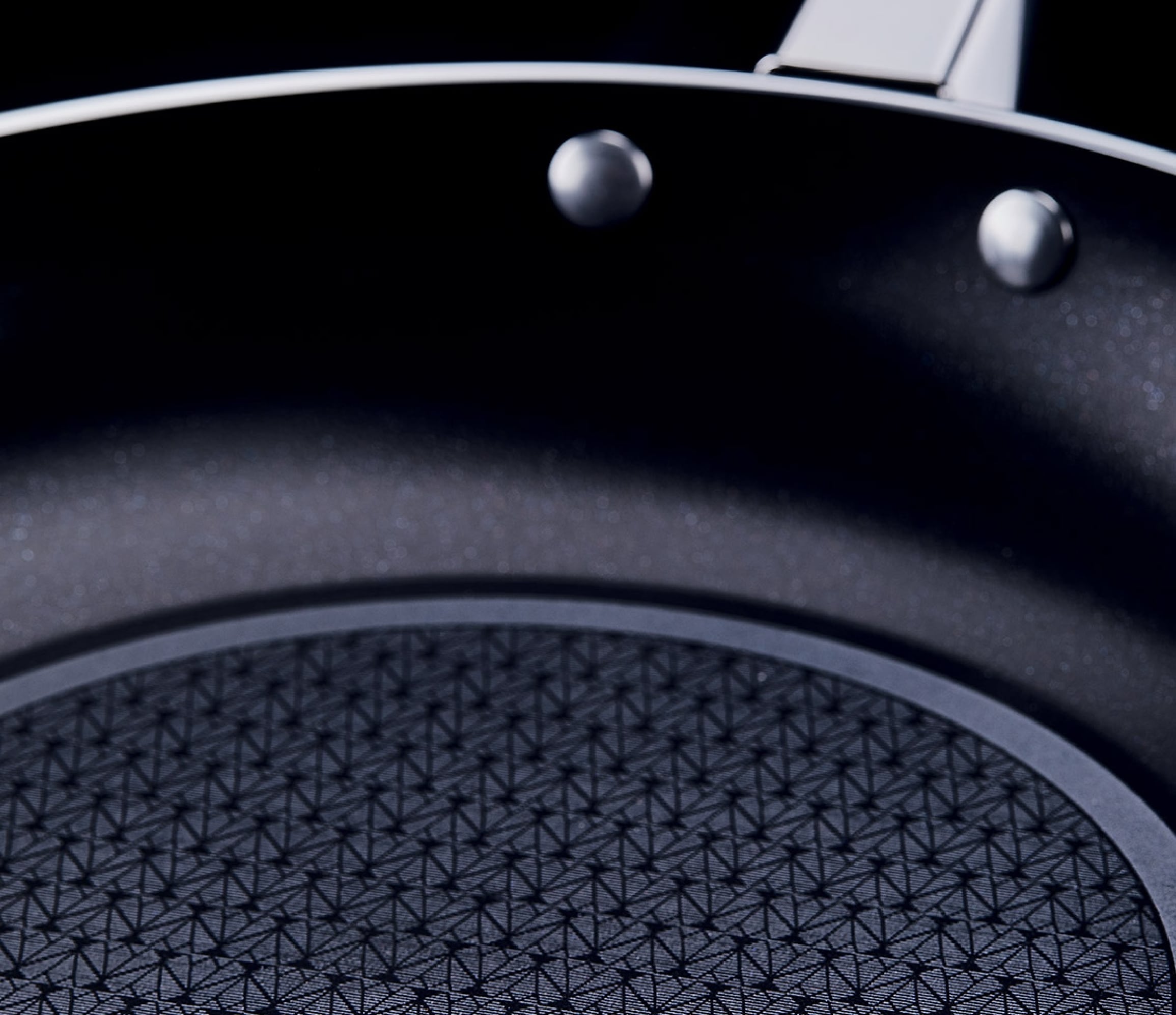 Materials and components
Aluminium is the raw material we use the most in our productions. Its popularity in cookware is owed to the fact it is malleable, relatively light and features an extremely high heat-conductiveness which is the most desirable property in terms of rapid and even distributed we need our cooking to be. Obviously we carefully select the types of alloys we employ, ensuring they are not only food-contact safe but also that they contain ZERO traces of Lead, Nickel, Cadmium or Arsenic.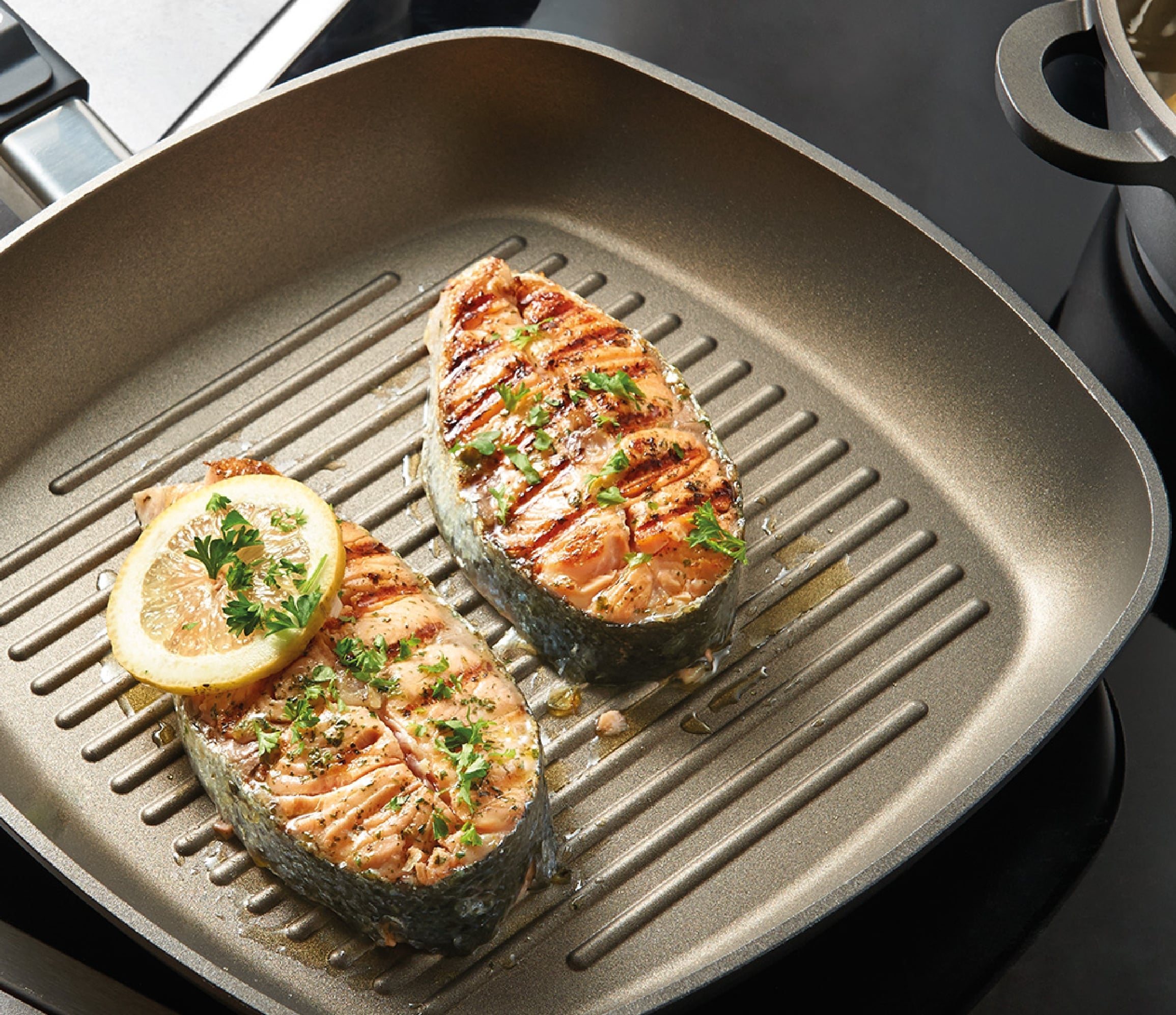 Design and awards
To innovate, in terms of conceiving new products, of engineering new tooling, shapes and technological patterns is the most precious activity and fundamentally relies on human capital, skills and personal creativity. The amount of passion and resources we invest in this accomplishment have resulted into various international awards and public recognitions.