Technologies,
research and development
Natural coatings
The development of new coatings has become instrumental to our primary objective: increasing the quality and the durability of our products while reducing waste and energy. We have worked in close contact with our suppliers in order to select more performing materials and components that would be applied with a lower C02 emissions.
FINEGRES natural coatings
Engineered to reduce energy consumption during the curing cycle, this coating contains a water-base solvent which makes it virtually non-chemical, as well as featuring a glass-like surface perfect for a healthy, oil-free searing.
ARTECH Stone Ultra
The most recent development in our coating portfolio. In addition to the 3-layer sprayed process, it features a reinforcement of large scale mineral fillers that increase the resistance to abrasion and scratches.
Protection Base
A patented technology consisting of 3 layers of sprayed coatings with the successive addition of a protective matrix and yet another microcrystal film as a 5°  sediment in order to seal the surface, which stratifies at an unprecedented average of 55micron.
B.nature
Natural, scratch-resistant non-stick coating launched by Berndes with zero traces of PTFE, PFOA, Nickel and heavy metals.
A superior class of induction
A ferromagnetic Induction plate might seem simple to apply onto an aluminum base; however there are many variables that need to be taken into account, predominantly the different elasticity of the 2 materials (to prevent concavity issues) , and subsequently the frequency effectiveness (which determines heat distribution).
Our research labs have developed different «material-meshing» technologies that eneble not only an harmonius movement among the intertwined metal parts, but also the ideal uniformity in surface-temperature. As a result , we prevent de-magnetization of the base and achieve perfect cooking faster and consuming less energy as per the following data states:
88%
overall energy saving
62%
reduction in the heating process without condiments
13%
reduction in the heating process with condiments
12%
Energy-consuption reduction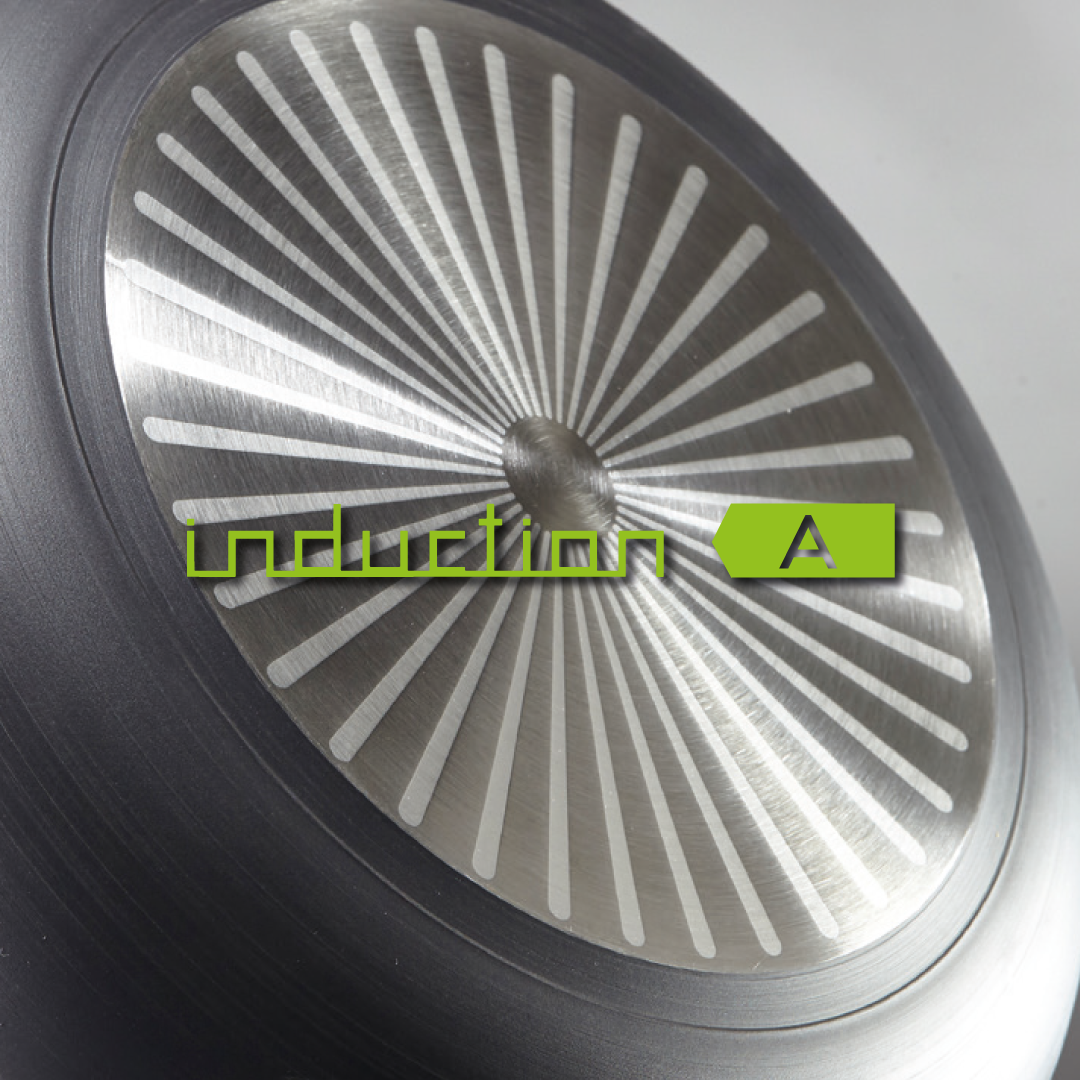 Induction A
A petal-shaped, impact-bonded ferro-magnetic base which by creating intervals between the 2 materials prevents the deformation of the bottom and guarantees an excellent energy efficiency.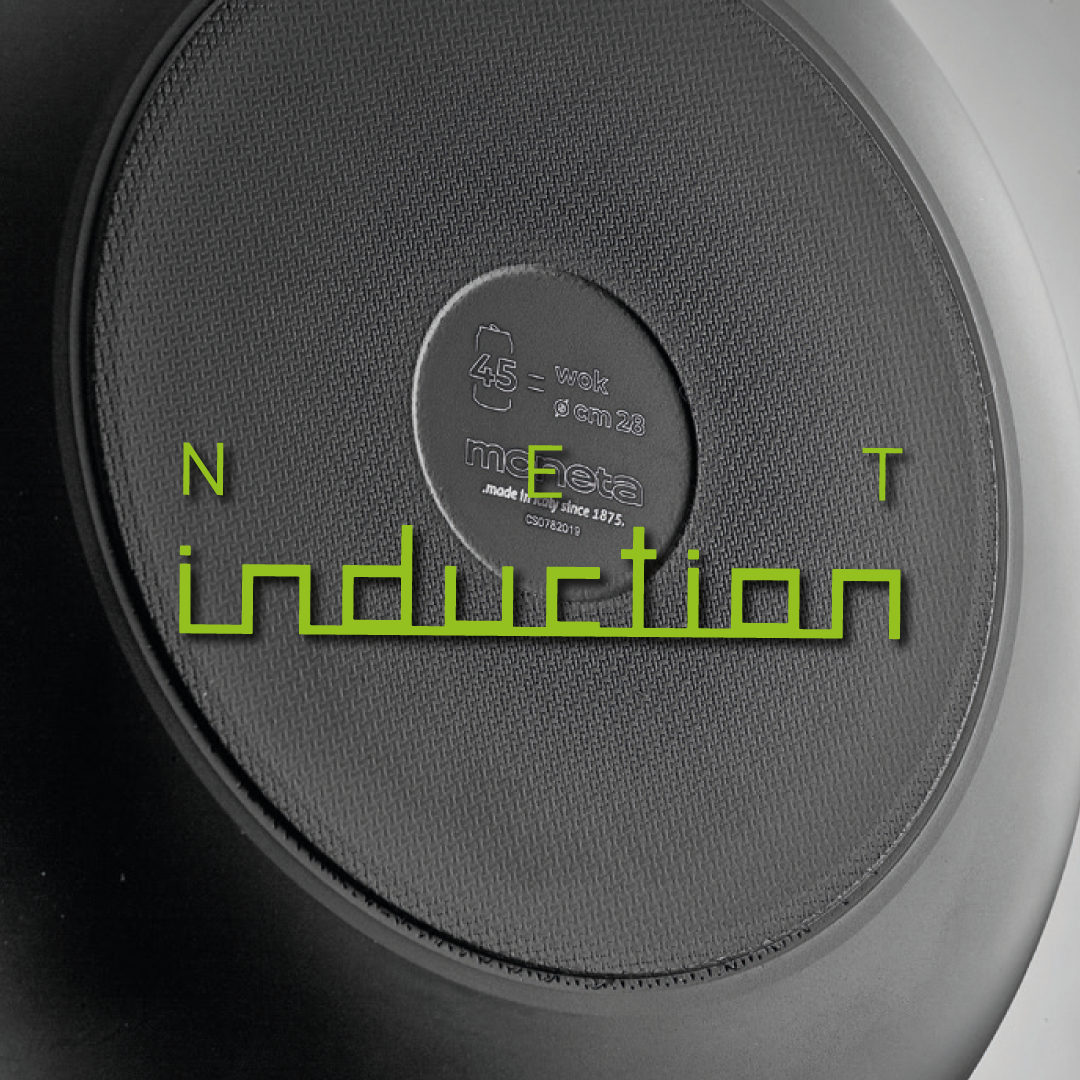 Net Induction
An impact bonded steel net penetrates the aluminum base generating an homogenous mesh that prevents concavity and increases even heat distribution.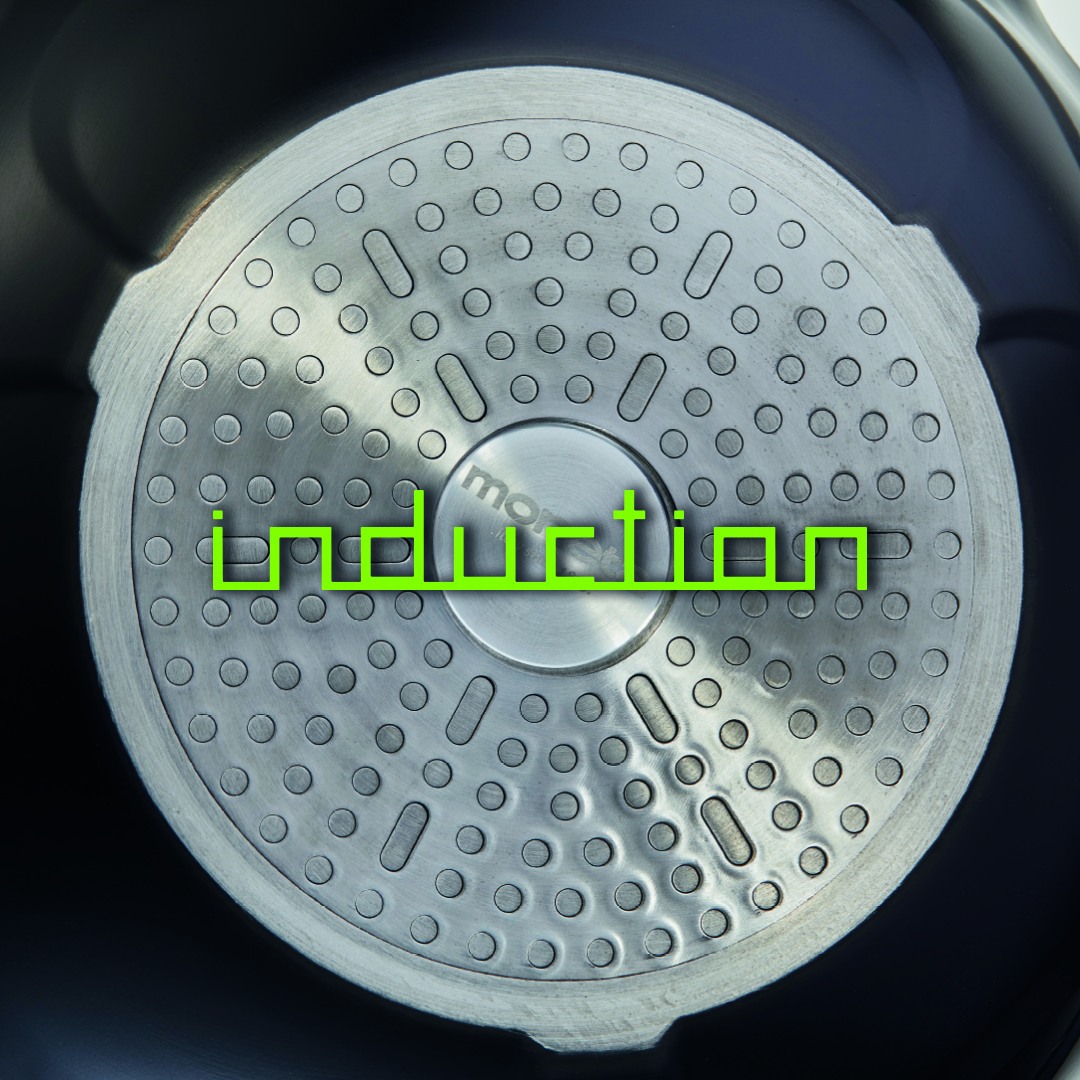 Induction
The traditional way to impact bond an induction plate. The perfect balance of flexibility between the 2 materials can only be achieved through high thickness but the heat efficiency is the highest.